Sarabell: somatic educator ~ Facilitator ~ Mediator
wELCOMe!
Many of us haven't been taught or trained to discern our own desires and boundaries or to hone awareness of our own bodies, sensations, and emotions. As adults, this education is essential for our self confidence, the creation of the life we desire, and the relationships we seek.

Now is the time.

You're not alone. Let's work together to help you cultivate your internal resources and give yourself permission to be self-aware, self-trusting, and fully self-expressed.

​Please

contact me, Sarabell Eisenfeld,

to explore possibilities.

​

Do not be deterred by the complexity of transformation. That happens on its own once you create the simple conditions for it. --Sandor Ellix Katz
Powered by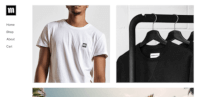 Create your own unique website with customizable templates.